Normally, a latte is made with espresso, steamed milk, and a layer of milk foam. People drink lattes by purchasing from their favorite coffee shop, but it is a costly option, especially if you drink a latte regularly. However, the good thing is that you can easily make a latte with instant coffee in your home.
So to make a latte, you do not need an expensive espresso machine or a milk frother. This post will reveal a simple recipe for a homemade latte. So if you want to enjoy a latte every morning, keep reading this post until the end.
How to Make a Latte with Instant Coffee
Keep in mind that the latte is the most-liked coffee drink worldwide, which is why it is available in every coffee shop. However, you can choose the flavor while making a latte, from praline or toffee nut to vanilla.
Many believe they can only have a delicious creamy latte from a coffee shop, but this is not the case. You can easily make a latte at home and can even make it without a coffee machine. Keep reading this post on how to make a latte at home with instant coffee with our straightforward guide.
You can make a latte according to the flavor you like. Most people like vanilla lattes; however, many choose a mocha latte or peppermint latte, all based on your choice. The best thing about making a latte with instant coffee is that you can use different types of milk, making the recipe perfect for everyone. Let's have a look at how to make a latte with instant coffee:
First of all, brew the espresso coffee of your own choice.
When the coffee is brought, heat the milk for about 30 to 45 seconds in a microwave. Make sure you are using a microwave-safe coffee mug.
Take a small whisk and whisk the milk for about 15 to 30 seconds after it has been heated. After whisking till this time, large bubbles of milk are formed. It means the milk becomes frothy and makes foam on your latte.
After that, pour espresso or strong coffee over the frothed milk in the mug. You will see the foam rising to the top of the mug when you place espresso in it.
In a glass mirroring cup, you can heat the milk and then whisk your milk until the bubbles form.
Then pour the espresso or coffee into a mug and gently pour the frost milk on the coffee. Put the remaining foam on the top of the latte with the help of a spoon.
After going through all this procedure, you are close to the traditional latte you get from a coffee shop.
What is a Latte?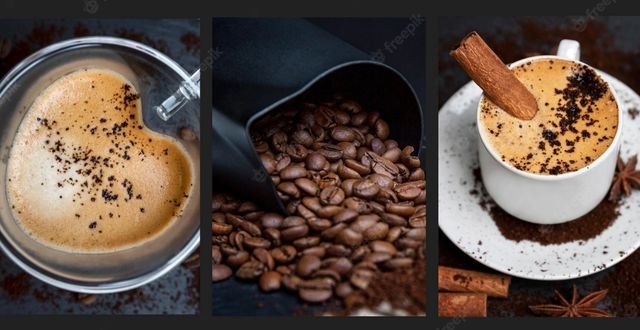 Latte is the world's favorite coffee drink, normally made with a layer of milk foam, steamed milk, and coffee. The latte or caffè latte is a milky coffee drink garnished with silky foam. True lattes consist of one or two espresso shots, steamed milk, and a thin layer of frothed milk on top.
Its combination results in a smooth, aesthetically pleasing milky coffee with an aesthetically pleasing appearance. Compared to regular coffee, latte coffee is weaker. Unlike regular coffee, a latte is made of espresso and steamed milk, so it has a higher milk-to-coffee ratio. Because of this, it is less caffeinated and less strong.
Key Ingredients for Making Latte with Instant Coffee
Two key Ingredients are used for making a latte with instant coffee.
Milk
You can use any milk, such as whole milk or reduced-fat milk. You can go for coconut, almond, or soy milk if you want dairy-free milk. You can even use a flavored creamer to make a little sweet-flavored latte.
Coffee
You can use strongly brewed coffee or espresso for a flavorful latte. Moreover, here we are talking about instant coffee, and you can also use it for making a latte. On the other side, decaffeinated coffee also works.
Tools Required
As I also discussed earlier, we are not making a latte with an espresso machine. So instead of using expensive fancy milk frothers or espresso machines, we only need 1 tool, which is a small kitchen whisk.
Whisking milk is also essential for a latte as milk when heated, forms bubbles. After whisking, a thick milk foam is created that is crucial for a good latte. You should go for a whisk that will fit inside your coffee mug. Always use the aluminum whisk, which produces more bubbles and froth than the silicon whisk.
Flavored Homemade Lattes
The good thing about latte is that you can also go for flavored lattes. It's your own choice whether you want non-dairy milk or dairy milk. You can also use a flavored coffee creamer to it; this thing will add sweetness and flavor to your latte.
There are various options to get a homemade flavored latte where you can add flavoring according to your choice. So you can easily control the type of milk as well as the level of sweetness yourself.
Mocha Latte
Add 1 to 2 tablespoons of chocolate syrup to the heated milk in a Mocha latte. Whisk the milk properly to make foam, and enjoy a nice touch of chocolate in your latte.
Vanilla Latte
Once the milk is heated, add 1/4 teaspoon of vanilla extract, and stir well. The vanilla extract gives flavor to the milk as it is a flavored creamer without added sugar.
Sweetened Latte
Here, you can add 1 to 2 teaspoons of sweetener to the milk of your own choice and heat as required. This is done to sweeten the latte, and the sweetener will be dissolved in the milk with heating.
Homemade Latte with Instant Coffee
A Latte With Instant Coffee is a delicious and convenientway to enjoy a cup of coffee. The combination of creamy milk and bold coffeemakes for an enjoyable beverage that can be enjoyed any time of day.
Ingredients
6

ounces

Espressoor strongly brewed coffee

½

cup

Milk
Instructions
First of all, heat the milk in a microwave in a cup for about 30 to 45 seconds.

Take a small whisk when the milk is heated and whisk vigorously. Make sure that you whisk for 30 to 40 seconds. A foam or froth will be formed when you whisk vigorously back and forth.

Then you must brew or pour the coffee directly on the frothed milk. After doing this, the milk foam will rise to the top of the mug.

A glass measuring cup can also be used to heat milk.

Once the espresso or coffee is poured into the mug, carefully pour the foamed milk over it. To top the latte with the remaining foam, use a spoon to spread it on top.
Notes
You can use different types of milk to make this latte.

You can also adjust the amount of sugar to your preference.

If you would like your latte to be extra frothy, use more milk when frothing.
Important Points to Consider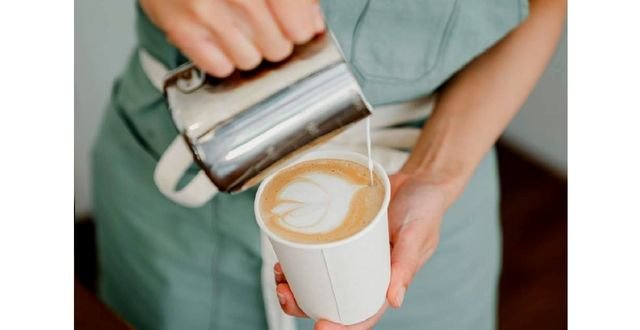 Add 1 to 2 tsp of sweetener to the milk for a sweetened latte, according to your choice.
A vanilla latte is made by adding 1/4 teaspoon of vanilla extract to the milk after it has been heated but before the coffee is added.
Heat the milk before adding 1 to 2 tablespoons of chocolate syrup for a chocolate latte.
You can add non-dairy milk such as coconut, soy, or almond milk for a dairy-free latte.
Nutrition
Calories: 41 Kcal
Cholesterol: 2mg
Sodium: 51 mg
Protein: 4g
Carbohydrates: 2mg
Sugar: 6g
Potassium: 191 mg
Calcium: 149 mg
Vitamin A: 250 IU
Frequently Asked Questions
How can we make a latte with Nescafe Instant?
First, put hot water in a mug and mix instant Nescafe coffee granules, vanilla extract, and sugar. Then put in the whipped cream if required.
Can we mix instant coffee with milk?
Yes, we can easily brew instant coffee with milk. However, the taste might be different.
Are lattes healthier than coffee?
We know well that a latte has more sugar and fat than a cup of black coffee because one cup of milk is used. Although it contains more calories, it is healthier than black coffee.
Final Thoughts
The majority of people all over the world like latte coffee, but many cannot make it at home. A good latte needs a coffee machine, or you can drink it at the coffee shop. In this post, we gave you all the procedures for making a latte with instant coffee.
Most people have been practicing this quick and easy recipe for years. You not only make simple lattes, but you can also make a flavored latte using vanilla extract or chocolate. I hope you like this post, as it gives you enough information about lattes and how to make a latte with instant coffee. You can ask us in the comment section if you have any suggestions, tips, or questions.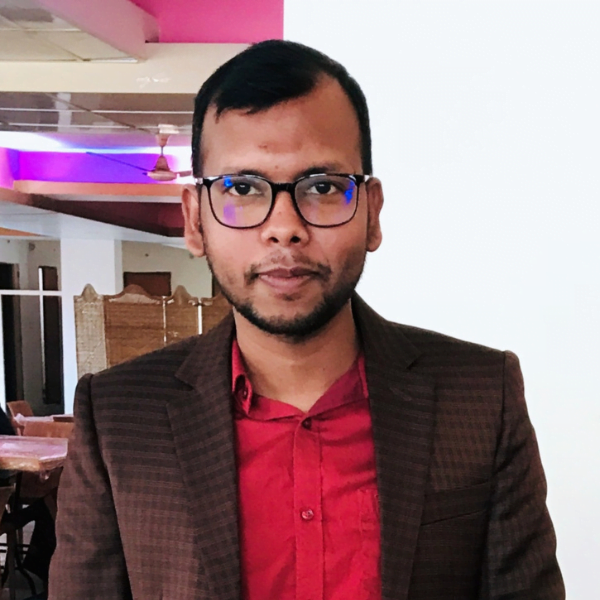 Azizul Hakim is a content creator and the co-founder of www.queekcoffee.com. He has been writing content and reviews for over five years. He loves to brew coffee and serve it with his colleagues.