There are a lot of people who do not like hot coffee. Iced Coffee has been famous among coffee drinkers in recent years. People replace hot Coffee with iced tea or iced coffee when the temperature rises.
Cold Coffee may be healthier than regular Coffee as it is less acidic. We can define iced Coffee as the chilled version of regular Coffee. It is typically sweetened or flavored and served with ice and cold milk.
How to Make Iced Coffee at Home
Let's have a look at how to make Iced Coffee at home:
Ingredients
Instant coffee powder/ground Coffee 1 tablespoon.
Sugar ( 2 tablespoons)
Warm Water ( 2 tablespoons)
Coldwater ( 1 cup)
Cold Milk ( 3-4 cups)
Ice cube ( 5-6 pieces)
Materials
A tall glass
A spoon
Silicon ice cube trays
Coffee Stirrer sticks
Measurement cup
Coffee Grinder
The following step should be maintained to make a perfect iced coffee.
1. Grind the Coffee
If you want to get an incredibly ambitious and testiest cup of Coffee, you can grind coffee beans yourself. You can use mini coffee grinders to make it easy.
Sometimes the Coffee we buy from the shop may not be as perfect as expected. If you grind your Coffee, it will be better than the Coffee you purchased.
2. Make Cold Brew
Put your coffee granules into a glass that is tall enough. Add some sugar or sweet syrup with the ground coffee. Add two tablespoons of warm water. Stir the mixture until it has dissolved. You can add chilled Water to the mixture. It is a process that will help make instant cold brews.
On the other hand, you can mix normal Water with Coffee and sugar and keep it inside the refrigerator to make it cold. So, in both ways, you can make your cold brew easily.
3. Fill the Glass with Ice
The mug/ glass you prefer for drinking should be filled with ice. There is a technique if you want hard or bold tests of Coffee.
Adding ice cubes may change the testes of Coffee if the ice cube is made with Water. But if you make your ice cube with cold brew coffee, that will be helpful to keep the actual taste of your cold Coffee.
4. Pouring Coffee
After filling up the selected glass/ mug, you must pour your cold brew into the glass.
5. Add Milk
Then the step comes pouring milk. You can use any milk according to your preference. I recommend almond or coconut milk.
6. Mix Properly and Let it Settle
Finally, stir the mixture with coffee stirrer sticks and leave it for a while so that the swirls at the bottom and mix with the Coffee.
7. Serve and Enjoy the Coffee
Now it's time to enjoy your Coffee. It is very cozy to take some sips of iced coffee in summer. If you want a boozy treat, whiskey, brandy, rum, or Sambuca can be added. Finally, your Coffee is ready. Enjoy every sip of the drinks.
Consideration
If you want to save time in the morning, you can make the brew at night and keep it in the refrigerator to be cold.
Try to skip the Water. Instead of Water, you can use ice cubes made of cold brew.
You can use regular milk with other ingredients. Milk should contain density. Otherwise, the drink will not be creamy.
Milk syrup can be added for better density.
Sugar can be replaced by sweetened condensed milk.
There are so many ways to taste the iced coffee as-
A touch of vanilla or almond extract.
Add coffee syrup to the drink.
Use cinnamon, ginger, and nutmeg before making a cold brew.
You can replace your plain milk with frothed milk.
Adding a few leaves of mint can give you a refreshing herbal flavor.
Advantages
People who do not like hot Coffee can take cold Coffee as it has a different flavor.
In summer, a glass of cold Coffee can be an energy drink.
It is easy to make and less time-consuming.
The iced coffee drink includes Calories, proteins, carbohydrates, fat, cholesterol, sodium, potassium, sugar, Vitamin A, and calcium.
Iced Coffee is good for health.
Coffee is beneficial for reducing the risk of type 2 diabetes.
Iced Coffee is less acidic than regular Coffee.
Warnings
Drinking too much-iced Coffee can cause anxiety.
Overdrinking can affect your sleeping habit.
If you have insomnia, this drink is not for you.
Iced Coffee is famous for its different flavors. It is also helpful to reduce skin cancer. Jamie Hickey, certified Barista and founder of coffee semantics, said, "Iced coffee is refreshing and contains less caffeine than hot coffee."
So, drinking cold or iced Coffee can be helpful to boost your mood by reducing the risk of your depression. It also increases the functions of the human brain. Finally, it can be easily made at home by following our instructions.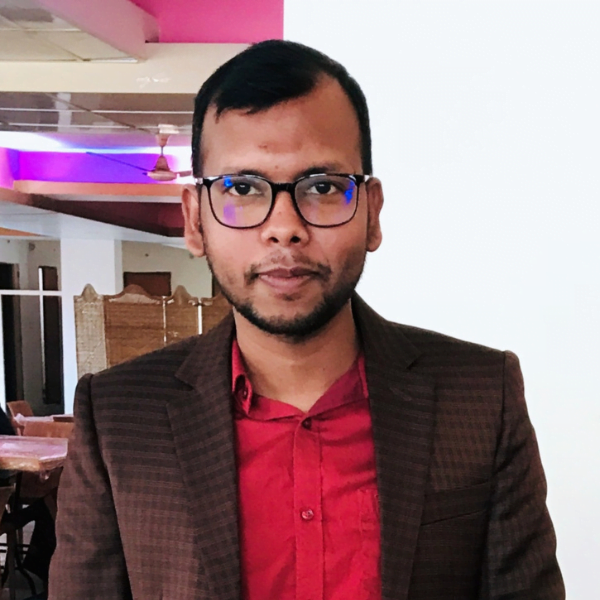 Azizul Hakim is a content creator and the co-founder of www.queekcoffee.com. He has been writing content and reviews for over five years. He loves to brew coffee and serve it with his colleagues.